Peer Discussions
Perspectives and Insight from Leading Women's Health Professionals
Dilapan-S®: The Versatile, Non-Pharmacologic Choice for Cervical Ripening
Listen to Antonio Saad, MD, an expert in Obstetrics and Gynecology, discuss the safety and efficacy of Dilapan-S®.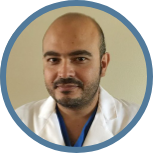 Antonio Saad, MD, is a maternal-fetal medicine physician at UTMB Galveston and lead author of the DILAFOL study. Dr. Saad graduated from American University of Beirut / Faculty of Medicine medical school in 2004 and has over 17 years of experience in the medical field.
Q&A with Antonio Saad, MD
Can you describe the rod insertion process in a tactile sense? For example, do you observe a change in resistance when inserting the rods?
Is a second set of forceps often used or does the cervix typically come into line just with the speculum?
How do you account for the number of gauzes used?
What is the risk of ruptured membrane with Dilapan-S®?
What about patients who go into active labor with Dilapan-S® still in place?
What action should be taken if Dilapan-S® falls out?
At-Home Cervical Ripening with Dilapan-S®
Watch this video to learn how Dilapan-S® gives providers and expectant mothers new options and more flexibility with at-home cervical ripening prior to induction of labor.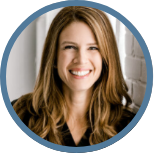 Lauren Guehl is a Certified Nurse-Midwife and Women's Health Nurse Practitioner at Elm Midwifery & Women's Health in San Antonio, Texas. She earned her Masters in Nursing in 2007 and has expertise in private practice, hospital, and at-home birthing environments.